Italian version: here.
.
A nice review, after a long time playing it, and it was the first Animal Crossing of my life: New Horizons.
A game that has the ability to make you stay for hours, or even a quarter of an hour, you are able to decide how much to do, whether to stay there for a second, perhaps on a study break, or spend hours there, to better enrich your island.
Among other things, since the new update has arrived, it has become much more varied and fun.
The coolest thing about Animal Crossing for me? It is a complete, relaxing and undemanding game. Also to be played casually.
I remember that (inevitably) I started playing it during the lockdown, and, given that the general and home tension was high, having a game that relaxed your nerves was a bit of a salvation, let's say.
In fact, it's not a game that requires a lot of effort, it doesn't have a real plot, you can play it "forever", because it doesn't end.
It could be said that this is the game to relax at the end of the day. Maybe after a busy day, working or studying.
But what exactly is Animal Crossing: New Horizons?
It is a Nintendo Switch game, and is the first (so far only) of the series, released on the latest Nintendo console.
You create a character, and you live on an island: the essence is that you initially live there for the holidays, let's say.
You have some neighbors / neighbors with you who look like an animal, but speak and live like humans.
So far I have seen cats, frogs, horses, an eagle, a kind of phoenix, a peacock …
Ah, and the one who provided the trip is Tom Nook, a raccoon.
All the characters have the appearance of an animal, except the character you choose, the only human. (Maybe that's why the name is: "Animal Crossing").
They give you a house, which you can slowly expand, "paying" (with the stars of the game, not in Euros), calmly.
At some point you can even change the appearance of the island, and you can customize it as you like.
You can also choose to bring in new inhabitants, until the limit is reached, in that case, if you want to convince someone you meet, you will have to "send away" one of those who are already there. (Obviously you will be asked, it will be up to you to decide, in the end whether to do it or not).
You can also fish or catch insects, which you can then take to the island museum. (There will also be fossils). Sometimes characters will come who will do "contests" where I should catch as many fish or insects as possible, and they will give you rewards.
And then you can collect resources to do many things with the "do it yourself" bench, cutting wood, collecting branches, stones, iron, and much more!
In the latest update they included a bar in the museum: "La Piccionaia", in which there is a pigeon, in fact, named Bartolo who gives you a coffee.
Then we also have the opportunity to grow vegetables, and make vegetable gardens on the island. (Another rather relaxing activity).
They added some small things, which, a little more, the daily time spent playing with it, increase it.
However, it is a game that does not pretend to entertain you in an excessive way, nor to make you "fix" with some "bosses" and the like. (Great value).
An island of safety, perhaps after playing too much of Dark Souls.
In fact, Animal Crossing is a completely different game from all the ones I've played, the only one without a plot, with very small goals (one of the objectives was to reach the 5-star rating of the island), with no enemies or villains to defeat.
In a way, it is the "perfect" game, as it stands out from many, and I think it can be good for "all ages", and well, if there is a specific target, I would say it is for everyone.
If you would like to take it, I highly recommend it, to those who may not have it yet. (I know it had a lot of sales right out of the box, and I am among those millions).
So, let me know yours, and see you at the next review!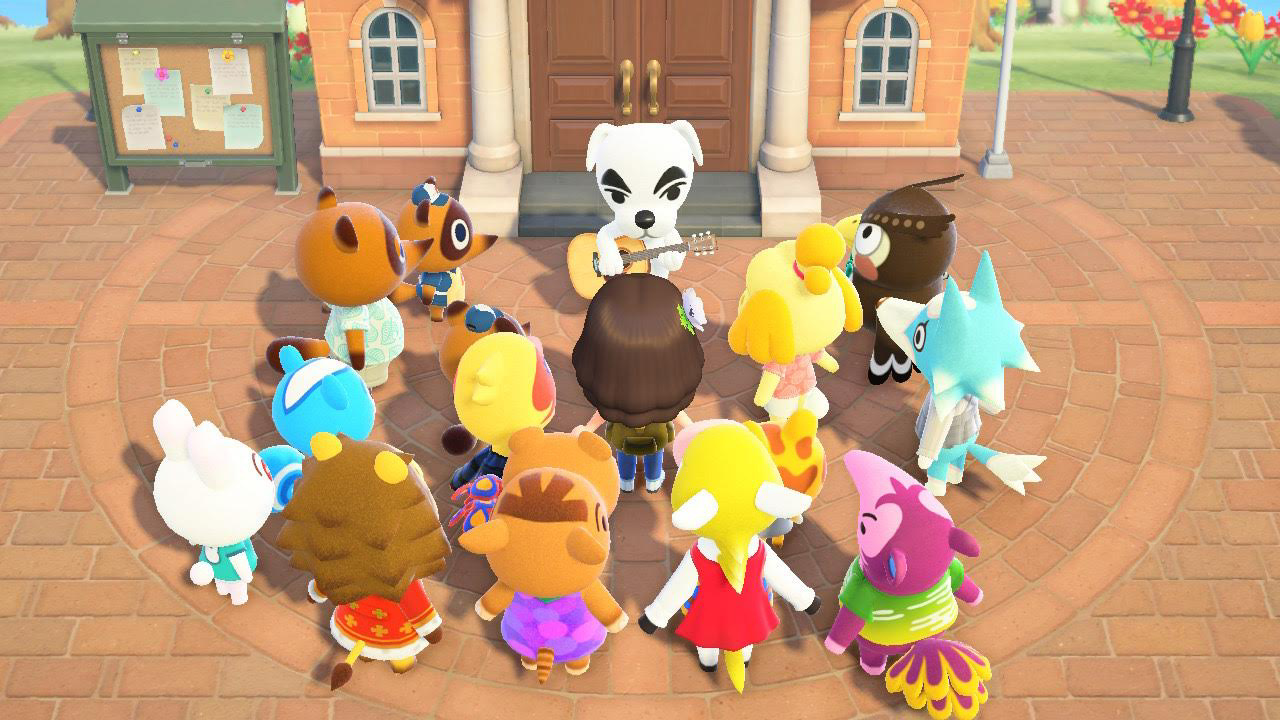 Hello, if you want to support me, you'd do me a huge favor by following my blog and/or my social medias, leaving a like and/or a comment, listening to my podcast, and share!
Many thanks! 😊
You can find all of this below
👇 👇 👇